BeIN First to Use New Anti-Piracy Law to Block 18 Pirate Streaming Sites

Broadcaster beIN Sports has become the first company to obtain a pirate streaming site blocking order under new French legislation. The injunction requires local internet service providers to block access to 18 sites that offer live sporting events to the public without appropriate licensing. Any mirror sites that subsequently appear will be quickly blocked too.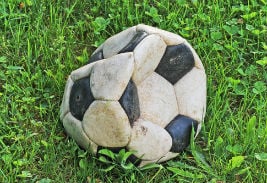 For many years there have been established processes for removing infringing content and links to infringing content from the internet. The US is famous for its DMCA legislation, for example, and EU countries have similar rules in place.
At least in theory, these laws can be used to take content down but pirate sites tend not to be particularly compliant. This often pushes rightsholders down the path of court-ordered site blocking which compels local ISPs to deny subscriber access to domains and/or IP addresses.
Local law sometimes needs a tune-up to provide the best results and in October 2021, France did just that with the passing of new legislation that in addition to laying the ground for a new anti-piracy agency called Arcom (launched on January 1, 2022), also deals with pirate sports streaming sites.

The rest of this article can be read on TorrentFreak.com

Source link