Battle to Crush Iconic 'Ethical' Torrent Site Ends After Four Long Years

TNTVillage was once the most popular torrent site in Italy. It had an ethics policy that prevented newly released content from being shared but that stood for nothing when the owner's home was raided in 2018. Despite the site closing down in 2019, legal action continued for another three years as copyright holders attempted to take down a solitary remaining hyperlink.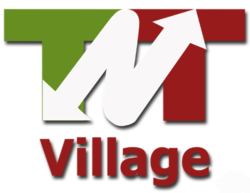 When Italy-based torrent site TNTVillage launched in 2004/2005, the BitTorrent file-sharing scene was driven by passionate people with their own unique visions, often centered around specific content niches.
In many cases torrent site owners provided services that were just not offered in the legal market. Entire sites dedicated to one genre of music were common, as were downloads of movies and TV shows in specific languages or from long-forgotten eras.
For TNTVillage owner Luigi Di Liberto, the aim was to share and preserve Italian content. Like most torrent site owners, Luigi knew his venture could get him into trouble, but that would be nothing new. Born in 1952, Luigi supported the Radical Party and the anti-prohibitionist movement in Italy and, over several decades, regularly rubbed up against the establishment.

The rest of this article can be read on TorrentFreak.com

Source link