Aussie Federal Court Orders ISPs to Block 101 Pirate Movie & TV Show Domains

Australia's Federal Court has ordered dozens of local ISPs to prevent subscribers from accessing more than 100 domains linked to pirate streaming and torrent sites. The movie and TV studio applicants, which include members of the MPA plus Village Roadshow, also tried to broaden their ability to deal with new threats but the Court spotted the move and ruled accordingly.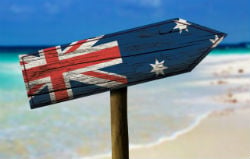 In December 2016 and after substantial work to amend the law, an Australian court ordered the blocking of several pirate sites headed up by the infamous The Pirate Bay.
Over the five years since, movie companies including Roadshow Films, Disney, Paramount, Columbia, Universal, Warner, and more recently Netflix have returned to court time and again to have hundreds more sites blocked. The aim, as always, is to slow down rampant movie and TV show piracy.
Back in September 2021, these companies along with Television Broadcasts Limited and TVBI Company Limited filed a new application at the Federal Court, seeking the blocking of more than 100 domains under Section 115A of the Copyright Act 1968. The application targeted 48 ISPs operated by Telstra, Optus, Vocus, TPG and Vodafone corporate groups.

The rest of this article can be read on TorrentFreak.com

Source link