Audiobook Pirate Still Plagues Authors After Being Deported For Selling Honey

A man who was deported from Norway for offenses including the illegal sale of honey and then threatened to "destroy the entire audiobook industry" in retaliation is said to be plaguing the industry once again from overseas. Nikita Volgin was previously ordered to remove pirated content from his websites but according to police, new ones keep appearing with slightly changed domains.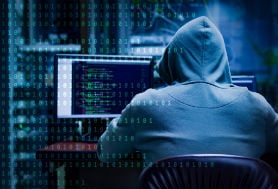 In July 2021, Norway's DN.no news service reported (paywall) on the plight of Fabel, a local platform dedicated to the distribution of audiobooks.
The report indicated that large parts of the Fabel catalog were being distributed for free on an unnamed pirate site. The publication managed to track down Russian man Nikita Volgin, who claimed to have connections to the platform.
"As a user, I think Fabel has a quite expensive subscription, and at the same delivers a low-quality service full of flaws," Volgin said in his interview last year.

The rest of this article can be read on TorrentFreak.com

Source link