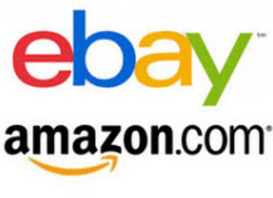 Online marketplaces such as eBay and Amazon offer an impressive range of products but to the disappointment of various companies, some have the potential to infringe trademarks or copyrights.
Rogue sales have traditionally taken the form of counterfeit clothing, perfumes and similar products. These days, however, troublesome listings are increasingly likely to involve piracy-enabled set-top boxes, pirate IPTV subscriptions, or similar tools used to access content without paying for it.
New Anti-Piracy Browser Plug-In
In an effort to counter this threat, this week Scotland-based Vistalworks announced the launch of a new browser plug-in which, according to its press release, "alerts consumers to illicit internet streaming services" ahead of the new English Premiership season.
"Vistalworks has developed the free warning system which tells online shoppers about the risks of opening up their personal data to criminals through cut-price IPTV subscriptions. It is hoped the pop-up warning will discourage people from purchasing illicit IPTV, as well as make consumers aware that this is not a victimless crime," the company says.
Does the Plug-In Perform as Advertised?
Available for Chrome, the plug-in (available here) demands access to all customer browsing activities on both eBay and Amazon to do its job. In our initial tests it performed reasonably well, spotting pirate IPTV packages on eBay along with streaming devices that have been modified to provide access to content without paying the legal provider.
"This listing is associated with illegally streamed content. You won't get your money back if the service ends without warning, your personal data is exposed to criminals and there is an extremely high risk of exposure to malware, phishing and spyware," the warning reads.
The warning is absolutely correct that pirate streaming services are prone to going down and not issuing refunds. However, as we've pointed out numerous times before, the claims of malware, phishing, and spyware are far-fetched when it comes to buying a simple username and password subscription (as most listings offer) on eBay or Amazon.
Nevertheless, when the circumstances are known, these packages are illegal to sell, illegal to buy, and illegal to use, so the basic warning isn't without some merit. Importantly, the plug-in was effective in spotting the majority of listings we tested, sometimes producing a 'High Risk' alert and sometimes erring on the side of caution with an appropriate 'Caution' alert.
In other circumstances, however, the plug-in not only manages to get things wrong but also provides cautionary advice that's detrimental to both consumers, legitimate sellers and official broadcasters alike.
The Bad and the Ugly
Somewhat ahead of its time, IPTV Crash Course was a book released in 2006 that aimed to educate people on the world of IPTV. Not pirate IPTV, of course, but simply the delivery of TV content over the Internet. It's available on Amazon and gets a big green tick of approval from the plug-in. Search for the same on eBay, however, and users are warned against making a purchase.
"Characteristics of this listing are often associated with fake or illicit products. There may be a higher risk of this product being poor quality, faulty or unfit for purpose," the warning reads.
While the words "often" and "may" give some room for maneuver, the registered business seller on eBay trying to sell this completely legal paperback book is unlikely to be pleased that his listing has been flagged as poor quality or unfit for purpose.
The same goes for a pair of listings on Amazon and eBay, both offering the completely legitimate MAG 322 IPTV set-top box manufactured by Infomir.
On Amazon, the product gets a green tick of approval but on eBay, it's flagged as a device connected to illegal streaming. It comes with a warning of personal data being exposed to criminals alongside an "extremely high risk of exposure to malware, phishing and spyware."
Not only is device manufacturer Infomir known to work with copyright holders to prevent illegal access to content, but the company is also extremely sensitive when it comes to being associated with piracy.
Mentions of malware, spyware, and personal data being exposed to criminals through their product is unlikely to sit well either, not least since it's untrue.
Unfortunately, Blunders Can Be Anti-Consumer Too
With most people trying to cut costs these days, Amazon and eBay are well-known for their ability to direct consumers to a bargain. As a result, these platforms are often the first port of call for online buyers hoping to save a few dollars, pounds or euros on their purchase.
Sadly, the plug-in manages to blunder here too, not only casting doubt over sales of completely legitimate IPTV-related products but in some cases, preferring Amazon over eBay for no good reason.
For example, Now TV is a legal IPTV streaming service operated by broadcaster Sky, which is currently going to great lengths to prevent and deter piracy. People searching for its streaming device on Amazon again get a green tick, indicating that sales are legitimate.
However, after searching for exactly the same thing on eBay, they are presented with a warning.
This 'Caution' warning is a watered-down version of the 'High Risk' version seen earlier. It clearly says that the plug-in "can't yet give a clear answer" on the product, which in isolation is perhaps fair enough. However, the additional advice, to check whether it's plausible that "a seller could be offering legitimate products at this price" is really problematic in this instance.
On Amazon, the price for the Now TV device and a free trial is currently £29.85. On eBay, the exact same product is being offered for just £19.99, representing a significant saving. What the caution does here is cast doubt over the validity of the eBay listing for being too cheap when compared to Amazon at £10 more.
However, both listings are by exactly the same seller (Boss Deals), with the higher costs on Amazon most likely indicative of the extra charges incurred when selling on the platform.
Obviously, if consumers compare these two listings and decide to buy from Amazon as a result of the caution, Boss Deals still gets the order. However, if this was a competitor, the company would be much less pleased. Not to mention, of course, that the consumer would be parting with more money for exactly the same thing, 'thanks' to the plug-in.
Conclusion – Word Filters Are Notoriously Untrustworthy
It's clear that at some level the Vistalworks plug-in relies on word filters and considering the focus on IPTV, it's obvious that the term is causing some of the issues here, no matter what products are searched for, even when they're legal.
The underlying systems currently aren't smart enough to burrow into the details (especially on eBay) since it's even possible to trigger a 'caution' alarm when buying a BitTorrent t-shirt or a Pirate Bay mug. This raises the prospect of plug-in users seeing too many false alarms and simply switching the thing off.
For those who still want to test, the plug-in is available here

Many thanks to TorrentFreak for the breaking news.

Source link