Anti-Piracy "Mega-Firewall" Could Render Italian ISPs Liable For Over-Blocking
Italy's plan to introduce an anti-piracy "mega-firewall" is causing alarm among ISPs. Alongside concerns that the system introduces a single "point of failure" that could undermine the security of national networks, ISPs believe they could be held liable when over-blocking enters the equation. More generally, consumers could end up paying for blocking, rather than the rightsholders set to benefit from it.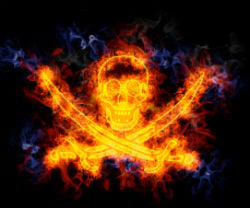 Last month a bill crafted to crack down on pirate IPTV services was unanimously approved by Italy's Chamber of Deputies.
If passed by the Senate, broadcasters through telecoms regulator AGCOM will have new powers to compel internet service providers to block pirate streams in a matter of minutes, potentially seconds. Site-blocking measures to deal with piracy are nothing new in Italy, but by narrowing the blocking window, the window for correcting errors is narrowed too.
The Association of Italian Internet Providers (AIIP) represents the interests of small to medium-sized ISPs in Italy. Given that ISPs are already required to implement AGCOM's blocking instructions under the current regime, it follows that they will also have key responsibilities under the proposed rapid blocking system.

The rest of this article can be read on TorrentFreak.com

Source link