Anti-Piracy Lawyer Wins 'Unique' YTS Trademark Case Against Pirate Sites & Apps

Anti-piracy lawyer Kerry Culpepper has secured three $250,000 judgments against operators of sites and apps that used the YTS trademark his company owns. The court initially dismissed the case, ruling that it didn't have jurisdiction over the foreign defendants. However, a recent order from the appeals court in a separate piracy lawsuit changed that.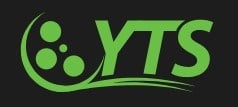 Two years ago, Hawaiian anti-piracy lawyer Kerry Culpepper turned some of the most popular piracy brands into a powerful anti-piracy tool.
The attorney, who is listed as director of the company '42 Ventures,' registered several piracy-related trademarks, including 'YTS' and 'Popcorn Time.'
The company, which was founded a year earlier, legally claimed these marks and uses them on a website that doesn't draw any significant traffic. What did get people's attention, however, were the enforcement actions that followed.

The rest of this article can be read on TorrentFreak.com

Source link