Home > Piracy > Torrent Sites >
Anti-piracy lawyer Kerry Culpepper has filed an application to register the RARBG trademark. RARBG is one of the most popular torrent sites and, if the application is granted, the trademark can be used for enforcement purposes. The same happened with the Popcorn Time and YTS trademarks earlier this year.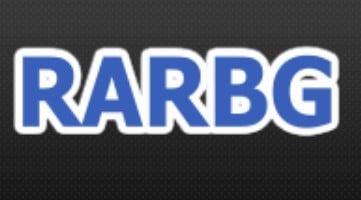 Copyright holders can take a wide variety of measures to address piracy, with some being more effective than others.
Hawaii-based attorney Kerry Culpepper has tried several different approaches. Given his profession, most of these take place in the legal realm.
That includes lawsuits against downloaders and owners of well-known pirate sites and apps, including YTS, MKVcage, Cotomovies, Popcorn Time, and Showbox. These actions have resulted in some successes, with sites and apps shutting down or paying thousands of dollars in settlements.
Aside from pursuing site operators with 'classic' copyright infringement claims, Culpepper also uses trademarks. Earlier this year he obtained the marks for popular pirate brands such as YTS, Popcorn Time, and Showbox. These were used to take social media accounts offline and in legal action against site operators.
RARBG Trademark Application
Last week, this quest continued with a new chapter. Through the Hawaiian company 42 Ventures, which lists Culpepper as the director, the anti-piracy lawyer filed an application for the RARBG trademark.
RARBG has been a household name in piracy circles and, as one of the most-visited torrent sites, it's certainly a high profile player. At the moment, 42 Ventures doesn't actively use the term RARBG anywhere but the trademark application is filed with the "intent to use."
Specifically, the application lists the intended use as "downloadable computer software for downloading and streaming multimedia content images, videos and audio."
One could argue that this application conflicts with the 'official' RARBG site that has been active for over a decade already. This is something the attorney is well aware of. In fact, it's brought up in an accompanying declaration.
"There are websites that have been operating under the name RARBG since at least 2008 that promote and distribute torrent files for illegally reproducing and distributing copyright protected content," Culpepper writes.
No Trademarks For Pirates
The existing RARBG sites are known for their "blatant piracy," Culpepper writes, adding that the US Trade Representative listed it as a 'notorious market.' Because the official site is believed to be unlawful, it should not be able to claim the trademark.
"I believe that any use of RARBG prior to the present application is not lawful use in commerce because the use of RARBG by the piracy websites is unlawful under federal law," the attorney explains.
The application process can take up several months and allows interested parties to object. This means that RARBG won't be affected immediately. However, that may change if the trademark is granted.
How the company plans to use or enforce the trademark is unknown. TorrentFreak reached out to Culpepper to request further details but the attorney declined to comment.

Many thanks to TorrentFreak for the breaking news.

Source link