Dutch anti-piracy group BREIN is among the most active civil copyright enforcement groups in the world. This week the group announced its 2018 achievements, which includes the shutdown of pirate sites and IPTV vendors, as well as settlements with uploaders. These efforts will continue in the year to come, when BREIN also plans to ramp up its efforts against uploaders.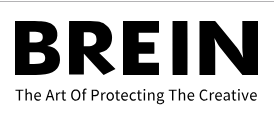 When it comes to civil anti-piracy enforcement, BREIN is without a doubt one of the best-known players in the industry.
The group, which receives support from Hollywood and other content industries, has shuttered hundreds of smaller sites in recent history and even took on the likes of Mininova and The Pirate Bay.
In 2018 BREIN continued these enforcement actions. Besides targeting pirate sites throughout the world, it also increased its focus on vendors that offer illegal IPTV subscriptions.
The group has just published a detailed overview of its accomplishments over the past 12 months. This provides clear insight into the group's anti-piracy priorities and offers a glimpse of what to expect in the near future.
BREIN's copyright enforcement actions cover a broad range of pirate avenues. Steaming may be the prime focus for Hollywood at the moment, but the anti-piracy group isn't letting other outlets out of its sight.
"BREIN's approach focuses on all forms of illegal supply, regardless of the technology used for it, such as bittorrent, cyberlockers and Usenet and websites or social media linking to it," BREIN notes.
Looking at the numbers we see that the anti-piracy group is closing the books on a productive 12 months.
Over the past year, BREIN received hundreds of notices from rightsholders about problematic activity. It concluded a total of 511 investigations and 97 remain ongoing at the start of the new year.
Shutting down pirate sites is high on the agenda. BREIN says that it 'dealt with' 339 illegal websites and services. These include torrent sites, Usenet linking services, and cyberlockers. Some of the sites shut down completely and others were forced to leave their hosting providers.
BREIN's results
Speaking with TorrentFreak, BREIN director Tim Kuik says a close eye will be kept on sites that continue to operate despite its efforts. These are candidates for further ISP blocking processes, which remain on the agenda for the coming years.
Last year the group achieved some additional results in its Pirate Bay blocking case. Following a ruling at Europe's highest court, the local Pirate Bay blockade was expanded to several other Dutch ISPs. There are still some issues to resolve, but BREIN expects that the blockade will stand.
As mentioned in the past, BREIN also has vendors of pirate streaming boxes on its radar.  Last year, it convinced 79 vendors of copyright-infringing IPTV and VOD services to halt their sales.
In addition, BREIN also caught 17 prolific uploaders, removed 20 Facebook groups where infringing content was being shared, removed 1,291,384 search results, 12,470 files from cyberlockers, and took down 46,203 ads for illegal content.
In some cases, settlements were reached with the infringers. Last year, BREIN signed 31 agreements amounting to hundreds of thousands of euros in damages.
Looking ahead, BREIN plans to continue its enforcement efforts in the new year. Several years ago it announced plans to go after frequent seeders of pirated material. The group is still collecting IP-address data and hopes to launch the campaign in 2019.
2018 has been a special year for the anti-piracy group which also celebrated its 20th anniversary. For this special occasion it released some additional statistics, boasting its efforts.
Since its inception, BREIN has dealt with more than 41,000 websites, removed over 17 million search engine results, and targeted more than 6,000 online sellers of copyright infringing content, the group notes.

Many thanks to TorrentFreak for the breaking news.

Source link