Home > Anti-Piracy > Takedowns and Seizures >

The Alliance for Creativity and Entertainment, a global anti-piracy coalition that includes the major Hollywood studios, Netflix, Amazon and others, has claimed a major victory. The group reports that it shut down Cuevana, one of the most popular pirate streaming operations in Latin America. Confusingly, however, the most popular Cuevana domain remains online.
For more than a decade, Cuevana has been a dominant piracy streaming brand in Latin America.
The name first came onto our radar in 2012 when the alleged operator of Cuevana.tv, a Chilean student, was arrested following a complaint from HBO. That didn't stop the site though.
Piracy Brand 'Cuevana'
In the years that followed Cuevana remained online, frustrating many of the major copyright holders. As a result, the site was featured in the U.S. Government's list of most notorious pirate sites.
Today the Cuevana.tv domain is no longer active, but the brand remained popular under new domains. For a while, Cuevana2.com became the prime pirate streaming destination in Latin America, which was logically followed up by Cuevana3.
It's unclear to what degree the new sites are linked to the old ones but the design remained similar. No matter what enforcement actions rightsholder took, as a brand, Cuevana seemed impossible to shut down. Until last week?
ACE Claims a Major Victory
A few days ago the Alliance for Creativity and Entertainment (ACE) reported that it successfully shut down Cuevana. With backing from prominent members including major Hollywood studios, Netflix, Amazon, and other entertainment giants, ACE is a force to be reckoned with, and this latest achievement should be another testament to that.
"After a successful cease and desist communication with the operators of Cuevana in Santiago, the Alliance for Creativity and Entertainment today announced the official transfer of 30 domains previously used by Cuevana.
"In January 2021, these 30 domains received over seven million visits, making Cuevana one of the most popular illegal streaming websites in LATAM," the group added.
ACE notes that it received assistance from local authorities, who carried out raids and arrested the alleged operators of Cuevana. This should serve as an important warning for pirate site operators in the region.
ACE Keeps Domains Secret
This press release sounds like a major victory but we're not sure whether that's justified. The affected domain names are not mentioned and ACE is not willing to share these with us. Similarly, the group was not able to share further information on the raids and arrests either.
"ACE currently controls a large number of Cuevana domains, but for strategic reasons we are not sharing specifics," the anti-piracy coalition said.
Most Popular Cuevana Domain is Still Online
We couldn't help but notice, however, that the most popular Cuevana site, Cuevana3.io, is still online. According to SimilarWeb, Cuevana3 had more than 60 million visitors in January, which is twice as much as the combined traffic of the 30 domains ACE took down.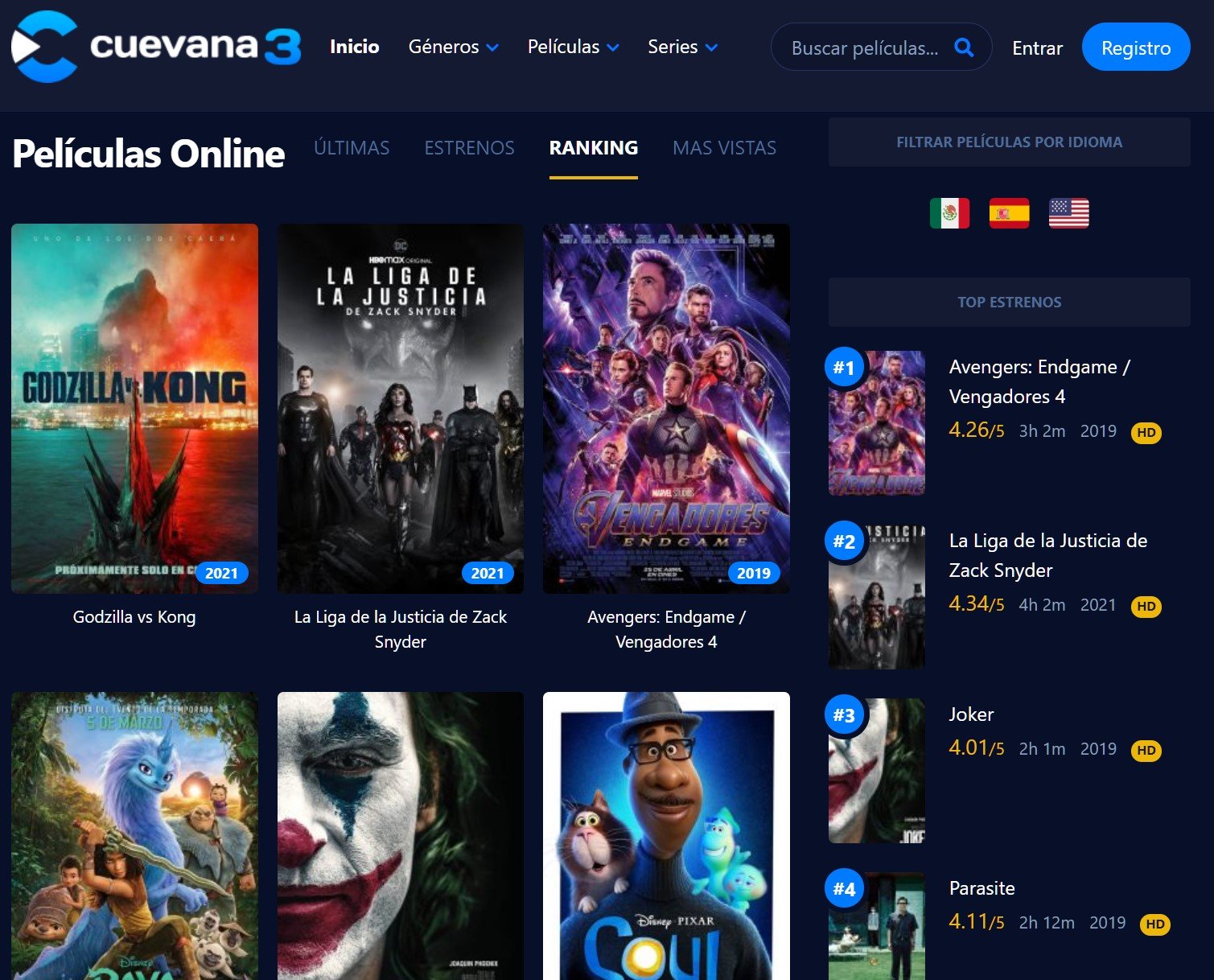 Cuevana3.io isn't a new domain either. The site has been the leading Cuevana site for roughly a year and is known as the most-used pirate streaming portal in Latin America. The site receives the most traffic from Mexico but is also popular in Argentina, Chile, Colombia and Peru.
We're not sure how ACE can claim that it has shut down Cuevana when this site is still the dominant piracy force in the region. You'd almost think that the site slipped by ACE, but that's certainly not the case.
In fact, in April 2020 several ACE members obtained a site-blocking injunction in Australia that targeted Cuevana3.io. And a few months later, ACE obtained a subpoena in US courts that required Cloudflare to share information it has on Cuevana3.io's operators.
The War is Not Over
In our quest to find out which domains ACE has taken down, we found many more Cuevana sites that are still online, including Cuevana2.io. Eventually, we also found one domain that redirects to ACE, Cuevana2.li. However, that one looked different than the original Cuevana when it was still online.
Just to be clear, we have little doubt that ACE has indeed taken over 30 Cuevana-related domain names. We also understand that every 'seized' domain can be celebrated as a victory. However, claiming that Cuevana has been successfully shut down, as ACE did, might be a bit much.

Many thanks to TorrentFreak for the breaking news.

Source link