Anonymous Hacks Russia's Roscomnadzor Site-Blocking Agency

A hacker claiming affiliation with the decentralized international hacktivist collective Anonymous claims to have breached and leaked the database of Russian telecoms and censorship agency Roscomnadzor. The 820GB trove reportedly contains over 360,000 files and while it is yet to be examined in detail, may yet blow open Russia's draconian pirate site and media censorship operation.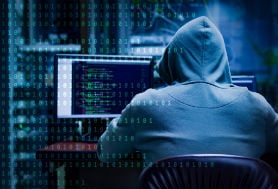 For many years we've been reporting on efforts by Russian authorities to restrict access to internet content deemed 'dangerous' by the state.
Our focus has been on the relatively tight niche of copyright issues. These typically involve Russian telecoms agency Roscomnadzor and the use of powerful filtering and detection systems to block pirate sites that stubbornly refuse to remove movies and TV shows.
Importantly, the same systems can be used to block almost any website or service that runs contrary to the Kremlin's vision for Russia, Tor included.

The rest of this article can be read on TorrentFreak.com

Source link