Home > Lawsuits > IPTV and Streaming >

In April, a coalition of entertainment companies headed up by Universal, Paramount, Columbia, Disney and Amazon sued 'pirate' IPTV provider Nitro TV. In an answer to the complaint, Nitro's operator states that since Amazon profits from sales of 'pirate' IPTV packages on its platform, the action should be barred.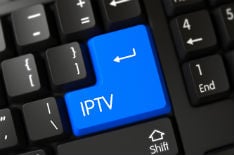 Early April, companies owned by Columbia, Amazon, Disney, Paramount, Warner, and Universal filed a lawsuit in a California district court targeting 'pirate' IPTV provider Nitro TV and alleged operator Alejandro Galindo.
The complaint alleged that Nitro TV offered subscription packages consisting of thousands of "live and title-curated television channels" throughout the United States and abroad, available via the web, mobile devices, and smart TVs.
Complaint and Preliminary Injunction
"Defendants' unlawful conduct in operating Nitro TV directly and willfully subverts that ecosystem through pursuit of illicit profits from massive and blatant infringement of Plaintiffs' Copyrighted Works," the lawsuit added.
Central to the case are Nitro TV's '24/7′ channels, offering TV shows such as Friends and Peaky Blinders plus movies including Spider-Man and Captain America. The companies alleged direct copyright infringement, demanding $150,000 per infringed work or, in the alternative, contributory copyright infringement in the same amount.
The plaintiffs further demanded preliminary and permanent injunctions, the former of which was granted by the Court in May.
Answer to Complaint
It took a while but Alejandro Galindo has now filed his answer to the complaint. It features broad denials to the vast majority of the plaintiffs' allegations but then goes on to list 12 affirmative defenses, beginning with the assertion that the complaint fails to state a claim for which relief can be granted against the defendant.
However, things start to get interesting when moving to other defenses, with Galindo claiming that the plaintiffs failed to mitigate damages and have 'unclean hands'. The basis for the claims appear to be that Amazon allegedly allows sellers of 'pirate' IPTV packages to distribute their products via the Amazon sales platform.
"Amazon Profits From Pirate IPTV Sales"
"Plaintiff has failed to mitigate their damages and is engaged in selective enforcement as there are 100's if not thousands of IPTV sellers on the Amazon website. Meaning, Amazon profits from the alleged wrongdoing and have known about this for a long time," the answer reads.
"Defendant's actions were innocent in nature and not willful or with an intent to injure. Plaintiff Amazon creates a situation where it sanctions IPTV services leading the average ordinary person to believe there is nothing wrong in acting as a seller or reseller of their services," it adds, noting that there had never been any "culpable intent" by Galindo.
Claiming that each cause of action is barred in whole or in part under the doctrine of Estoppel and Waiver, Galindo's answer states that Amazon's alleged profiting from the sale of 'pirate' IPTV subscriptions implies authorization of such products.
"Plaintiff are profiting from the conduct they allege is illegal and allow others to continue to sell IPTV services on their website thus encourage, aiding, abetting, ratifying and consenting to the alleged wrongful conduct," it states.
DMCA Safe Harbor and Discovery
Finally, the answer notes that Nitro is protected under the safe harbor provisions of the DMCA but at this stage provides no reasons as to why that should be the case. Galindo demands a trial by jury so in the meantime, the parties will engage in a discovery process that will entail picking Nitro apart with a fine toothcomb.
The answer to complaint and subsequent filings can be found here (1,2,3, pdf)

Many thanks to TorrentFreak for the breaking news.

Source link