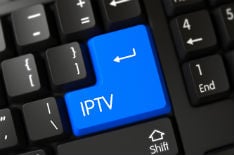 In April 2020, a coalition of entertainment companies headed up by Universal, Paramount, Columbia, Disney and Amazon filed a copyright infringement lawsuit against the operators of 'pirate' IPTV service Nitro TV.
The lawsuit alleged that Nitro TV offered subscription packages consisting of thousands of "live and title-curated television channels" available twenty-four hours a day, seven days a week, throughout the United States and abroad.
Naming Alejandro Galindo as the alleged administrator of the service, the lawsuit also identified family members Anna Galindo, Martha Galindo, and Osvaldo Galindo as defendants.
The main focus of the lawsuit was Nitro's VOD offering and so-called '24/7′ channels, which are only possible to offer after content is copied and stored, contrary to copyright law. YouTuber 'Touchtone' (Raul Orelanna) was later added as a defendant in an amended complaint alongside accusations he was paid $500,000 to market the service.
That particular lawsuit is still active with the studios now claiming that Alejandro Galindo deliberately destroyed evidence to hinder the case. However, Alejandro Galindo, Anna Galindo and Martha Galindo are now facing more headaches after the trio were sued again in the United States, this time by broadcaster DISH Network and NagraStar.
Lawsuit Summary
According to DISH, Nitro illegally accessed both DISH satellite programming and Sling programming and distributed it to subscribers paying $20 per month to $170 per year.
"Nitro TV was advertised as a subscription-based streaming service providing 7500 high-definition channels, movies and television series on demand, pay-per-view events, and sports programming, among other content, all for a low monthly fee. Nitro TV advertising emphasized converting customers from cable or satellite television services such as those provided by DISH," the complaint reads.
Nitro allegedly sold these subscriptions (described as 'device codes') into the market either directly or via its network of resellers, with the latter buying "reseller credits" at a discount so they could be sold at a profit.
"[D]efendants received millions of dollars from the sale of Device Codes using merchant services accounts and bank accounts held in the name of Alejandro, Anna, Osvaldo, and Martha, including accounts at PayPal, Stripe, Capital One, JPMorgan Chase, and Woodforest National Bank," the lawsuit adds.
"Statements on Nitroiptv.com touted having 'a large number of satisfied members,' with '[o]ver 45,000 customers activated in the last 12 months,' and '96% of the clients renew'."
Lawsuit Alleges Different Type of Copyright Infringement
The earlier lawsuit filed by the studios alleges willful direct copyright infringement, contributory infringement and inducement of copyright infringement. The DISH lawsuit goes in a different direction by alleging violations of the DMCA's anti-circumvention provisions and breaches of the Federal Communications Act, with the former relating to its online Sling service and the latter relating to its satellite broadcasts.
In respect of the Federal Communications Act count, DISH alleges that Nitro accessed its satellite broadcasts and distributed them to its subscribers, knowing that breached 47 U.S.C. § 605(a) and 47 U.S.C. § 605(e)(4).
The DMCA violations count is more complex.
Breaches of the DMCA's Anti-Circumvention Provisions
According to DISH, Sling's internet transmissions are protected by a number of DRM technologies including Google's Widevine DRM, Apple's FairPlay DRM, and Microsoft's PlayReady DRM. Each system has a key-based encryption and decryption process designed to restrict playback to only authorized Sling subscribers.
It's claimed that Nitro TV either directly carried out (or aided and abetted others to carry out) circumvention of Sling's DRM in order to retransmit Sling programming.
"The DRMs are believed to be circumvented using either a differential fault analysis attack where faults are injected into the DRM to disrupt its operation and create pathways to extract the keys necessary to decrypt Sling Programming, or a man-in-the-middle attack whereby customized software is used to bypass the DRM by intercepting Sling Programming passing from the DRM's decryption library to the user's viewing platform," the broadcaster says.
This amounted to violations of 17 U.S.C. § 1201(a)(1)(A), DISH notes, adding that the violations were "willful and for purposes of commercial advantage and private financial gain."
DISH Demands Broad Injunction
DISH demands a permanent injunction that prohibits the defendants from receiving or assisting others to receive DISH content without permission, including via the Nitro TV service. The broadcaster also wants to prevent the sales of subscription and reseller credits for Nitro and any similar service. It further seeks to restrain the defendants from circumventing its DRM.
In keeping with its usual strategy, DISH also wants to take control of all hard copy and electronic records relating to Nitro TV. This type of data is often used to support DISH legal action against other players in the IPTV scene.
On top, DISH demands a damages award of up to $100,000 for each breach of the FCA, $2,500 for each breach of the DMCA, plus attorney's fees and costs. The full amount is yet to be determined but it could run to tens of millions of dollars.
The DISH complaint against the operators of Nitro TV can be found here (pdf)

Many thanks to TorrentFreak for the breaking news.

Source link