Advanced Pirate IPTV Blocks Proposed By Football Club-Owning Politician

Italy's campaign against pirate IPTV will receive a big boost if new amendments are signed into law. ISPs must aim to block unlicensed streams immediately but certainly within 30 minutes. The proposal was signed by Senator Claudio Lotito, who happens to own top-tier football club Lazio and is currently the vice-president of Italy's Budget Commission.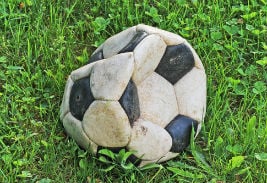 With much of the legal groundwork completed in Europe, blocking pirate sites and services is often a case of rightsholders following established procedures and waiting for the rubber stamp of approval.
The problem for rightsholders is that waiting for weeks or even days can introduce new complications. And for live sporting events, especially football matches, a 90 minute wait is effectively useless.
Rightsholders in the UK have developed some interesting strategies to implement blocking almost immediately and a similar system is also deployed in Canada. Predictably, other countries are interested in having access to the same tools.

The rest of this article can be read on TorrentFreak.com

Source link