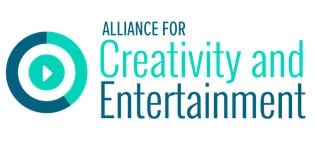 The past decade has seen an explosion of illegal streaming sites offering the latest movies and TV shows but despite enforcement efforts in many shapes and sizes, the flood seems never ending.
At the forefront of combating this threat is the Alliance For Creativity and Entertainment (ACE), the world's largest anti-piracy coalition featuring dozens of the planet's richest and most powerful entertainment industry groups.
The Motion Picture Association is deeply embedded within ACE and together these groups have shut down a large number of illegal platforms and targeted release groups plus other closely aligned entities.
In advance of some of these actions, the MPA seeks to identify the operators of pirate sites. This is often done under the authority of US courts, which regularly grant the MPA and ACE permission to obtain data held at various internet entities including hosting, CDN and domain companies.
Unprecedented Demands For Information on Pirate Domains
Last week ACE/MPA were back in court again, requesting pirate site operators' details from CDN company Cloudflare via three separate DMCA subpoenas. In the past these have regularly targeted large numbers of pirate domains but when combined, these three subpoenas target four dozen streaming-related domains, quite a surge for a single week.
The first batch targets a number of familiar names but notably includes at least one giant site. Streamtape.com currently receives 33 million monthly visits according to SimilarWeb, drawing most of its traffic from users in the United States. Several other large platforms are also included, with significant traffic stats listed below:
abcvideo.cc (3M monthly visits, popular in Poland), cloudvideo.tv (5.5M monthly, popular in US), gamovideo.com (11.3M, popular in Spain), playtube.ws (3.9M, popular in Poland), streamplay.to (3M, popular in US), streamplay.cc, streamsb.net (2.8M, populr in US), sbembed2.com, streamtape.com (33M, popular in US), strcloud.link, streamzz.to, streamz.ws (5.8M, popular in Germany), userload.co (4.3M, popular in US), eplayvid.com
The second list has a larger spread in that it appears to tackle pirate sites targeted at a broader international audience. It includes the popular Fmovies (around 6 million visits per month) and MyGully, a linking site that was previously implicated in the operations of Share-Online.biz, Germany's largest file-hosting site.
Share-Online.biz was shut down in 2019, with MyGully and another site called Movie-Blog accused of helping users to find pirated content on the platform.
The domains of Movie-Blog were later seized by ACE/MPA after its operators were handed suspended sentences of 22 months in Germany. It appears that ACE/MPA have unfinished business at MyGully that Cloudflare may be able to help with.
Domains in the second request to Cloudflare are listed as follows:
cpasfini.com, zonetelechargement.cloud, mygully.com, polishsource.cz, xcine.me, streamingcommunity.co, serieskao.tv, pelishouse.com, peliculaspro.net, openpelis.net, peliculaswarez.net, seriesw.tv, paraveronline.live, dongphym.net, fullphim.net, phephimz.net, 123-hd.com , i-moviehd.com, motphjm.net, 2embed.ru, fmovies.co, 123moviesfree.net, tinyzonetv.to , myflixer.to, bstsrs.one, best-series.me
IPTV Services: Rarely Included in Cloudflare Requests
The vast majority of ACE/MPA requests for Cloudflare to hand over information target web-based streaming platforms that tend to present a Netflix-style interface to users. However, a third request from the MPA and ACE filed last week lists what appears to be a quartet of pirate IPTV services.
They are hehestreams.com ($100 per year subscription, sports broadcasts), comstarservices.com ($79.99 per year, thousands of assorted channels), mywifi.tv and uzzi.tv (both currently down)
In common with the other two requests, the subpoena requires Cloudflare to provide information on the operators of the sites in sufficient quantities to identify the infringers.
"This would include the individuals' names, physical addresses, IP addresses, telephone numbers, e-mail addresses, payment information, account updates and account history," the subpoenas read.
ACE/MPA Seize Dozens of Pirate Domains
Two months ago, ACE reported that with backing from prominent members including major Hollywood studios, Netflix, Amazon, and other entertainment giants, it had shut down Cuevana, one of the most popular pirate streaming operations in Latin America.
As part of that operation, ACE said it had seized 30 domains. The group did not name them individually but information obtained by TorrentFreak shows that ACE has recently seized dozens of domains that appear to fit the description.
It's worth noting that despite claims that Cuevano had been shut down, the most popular Cuevana site, Cuevana3.io, is still online. According to SimilarWeb, Cuevana3 had more than 60 million visitors in January, which is twice as much as the combined traffic of the other domains ACE said it had taken down.
The full list of seized domains (which center around the brands cuvana, replis, and pelis) is as follows:
repelisgooo.com, cuevana3.app, repelisgoo.org, repelisgt.com, cuevana.link, pelisplusgo.com, cuevana.wtf, pelisplusgt.com, pelisplus.wtf, cuevana2.app, pelisplus2.live, cuevana.io, pelisplus2.app, repelisgt.net, cuevanaxd.com, cuevanagt.com, repelisgo.net, pelisplushd.app, cuevanaxd.net, pelisplushd.li, repelis2.net, pelisplushd.biz, pelisplusxd.com, cuevana3.li, cuevana.li
The documentation supporting the ACE/MPA subpoenas can be found here (1,2,3,4,5 pdf)

Many thanks to TorrentFreak for the breaking news.

Source link