90 Million DMCA Takedowns in 90 Days: MindGeek's $32m Piracy 'Win' Meets Reality

When a subsidiary of PornHub owner MindGeek was awarded $32 million in damages and an injunction against pirate site Daftsex, that should've been decisive. The stark reality is that the site never went offline. In response, the company is now engaged in the largest, most instense DMCA notice campaign in history. In just 90 days, Google received requests to remove 90+ million URLs.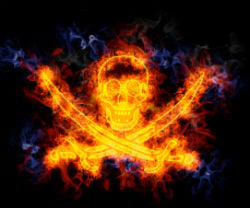 When an opponent fails to defend themselves in an ordinary fight, things tend to be over pretty quickly. The same isn't true for copyright lawsuits.
In early October 2021, MG Premium – a subsidiary of adult entertainment giant MindGeek – filed a copyright complaint at a district court in Washington. It targeted Daftsex.com, an adult 'tube' site offering MG-owned videos from the Brazzers and Digital Playground series, among others, to dozens of millions of users every month – for free.
Daftsex had little chance of winning in court and completely ignored the lawsuit. It still took more than a year to conclude but with a damages award of $32 million and a broad injunction that included domain seizures, MG Premium prevailed in the end. In reality, however, very little had changed.

The rest of this article can be read on TorrentFreak.com

Source link