85 'Pirate' IPTV Apps Reported as Illegal But Most (If Any) Carry No Content

Over the years, software players have been developed to play various media types. VLC, for example, is a content-agnostic tool that can play most media, regardless of the source – legal or pirated. Interestingly, a report has been submitted to the European Commission naming 85 IPTV players as illegal piracy tools, despite most (if not all) carrying no pirated video content.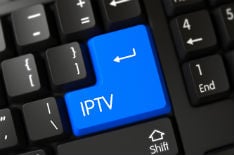 Over the past several weeks, numerous rightsholders have filed submissions to the European Commission hoping that sites and services will be added to the upcoming 'Counterfeit and Piracy Watch List'.
Today, we look at the submission of Spanish football league LaLiga which has been fighting a prolonged battle against pirates for several years. Regular site-blocking, dynamic injunctions targeting IPTV services and criminal investigations are all part of its toolkit.
In a call for action sent to the EC, LaLiga calls out many pirate IPTV services and illegal streaming sites that make live matches available to the public in breach of copyright. Those detailed in the two images below are undoubtedly illegal services. In at least one case, there are breaches of trademark law too.

The rest of this article can be read on TorrentFreak.com

Source link