$5.7m Win Against Pirate IPTV Seller Might Be Just a Consolation Prize

Anti-piracy group IBCAP is today celebrating a $5.7m win against a seller of pirate IPTV devices in the United States. But despite being sued at the same time, the major pirate IPTV operation behind the device seller appears to be intact. And with alleged influence among officials in a Middle-Eastern government, that may continue to be the case.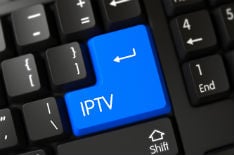 In September 2021, US broadcaster DISH Network filed a copyright infringement complaint in a Michigan court.
It targeted two sets of defendants. The first was Atlas Electronics, a Michigan-based retailer of unauthorized IPTV services, and company owner Alaa Al-Emara. The second was iStar Company, the supplier of iStar set-top boxes and the operator of the iStar IPTV service sold by Atlas, plus company owner Ahmed Karim.
Claims in the complaint included direct and indirect copyright infringement against iStar Company and Ahmed Karim, and an indirect copyright infringement claim against Atlas Electronics and Alaa Al-Emara. In closing, the lawsuit demanded an injunction plus damages in excess of $24 million.

The rest of this article can be read on TorrentFreak.com

Source link