$0.50 Per Month Pirate IPTV Packages Hit By beIN Emergency Injunction

beIN Media Group says it has won an emergency injunction to stop a Tunisian retailer selling pirate IPTV subscriptions. At the time of writing, MyTek offers pirate packages alongside the official package offered by beIN. One costs around $220 per year, the other costs $9 for 18 months.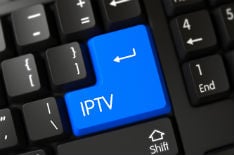 As the battle against pirate IPTV services continues, beIN Media Group today announced early success in new legal action.
The sports broadcaster says that after filing an application for an emergency injunction in Tunisia, local electronics retailer MyTek is no longer allowed to sell IPTV products carrying pirated beIN channels. The injunction is temporary, pending a full hearing on the merits of the case.
According to beIN, more than 80% of consumers in Tunisia use pirate IPTV services to watch live sports and other TV channels. Given the extraordinary deals available, it's not difficult to see why.

The rest of this article can be read on TorrentFreak.com

Source link