Stream live TV, sports, news, popular shows, movies & more with Sling TV. Customize your channel lineup and explore thousands of movies and shows On Demand. No hidden fees, no long-term contracts, and no more cable. Pause or customize your live TV streaming service at any time. Try Sling Freestream with hundreds of free Live TV channels, no credit card required.
Sling TV Channel Lineups
Choose from 3 base subscriptions, with the flexibility to change based on your viewing needs.
Sling Orange offers 31 channels perfect for families and sports fans.
Sling Blue offers 39 channels perfect for entertainment and news.
Sling Orange & Blue gives you every channel from both packages.
Add Extra TV channel collections based on your interests.
Plus, hundreds of free Live TV channels, with Sling Freestream.
Live Sports
Sling TV has live sports you can't do without. Watch NCAA college basketball, NFL, MLB, NBA, NHL, college football, MLS soccer, golf, NASCAR, combat sports and more. Catch your favorite live sports on ESPN, ESPN2, ESPN3, TNT, TBS and many more of the top channels on Sling. From college games to pro, soccer to football, it's all on Sling TV!
Live News
Sling keeps you up to date on breaking news with channels like CNN, MSNBC, FOX, and Bloomberg, plus free channels like ABC News Live. Get the latest news headlines in the U.S and around the world. Add the News Extra package to get breaking news from trusted national networks, financial and economic news and diverse news channels.
Shows, Movies, and Premium Streaming Services
Stream today's most popular shows and movies live and On Demand. Sign up and start watching channels like Bravo, Freeform, Investigation Discovery, TBS, TNT and so much more. Customize your channel lineup with premium streaming services like STARZ, AMC+, SHOWTIME, MGM+, Discovery+ and Hallmark Movies Now.
Free Live TV Channels, Shows, Movies and News
Stay informed and entertained with thousands of hours of FREE live TV channels and On Demand TV and movies with Sling Freestream. No credit card required. Stream full seasons of hit shows like Hell's Kitchen or Forensic Files, watch free movies and see what's trending for paid Sling subscribers. Simply sign up for a Sling Freestream account on our website and get started with your free TV streaming experience!
Install Guide
1. navigate to Settings on your Fire TV Stick in the middle bar on the far right of the home screen.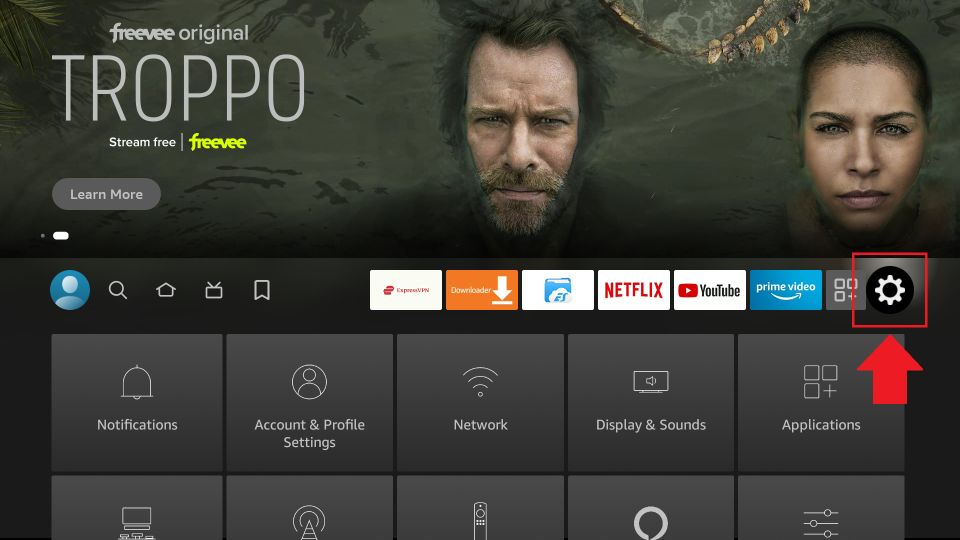 2. Then select My Fire TV.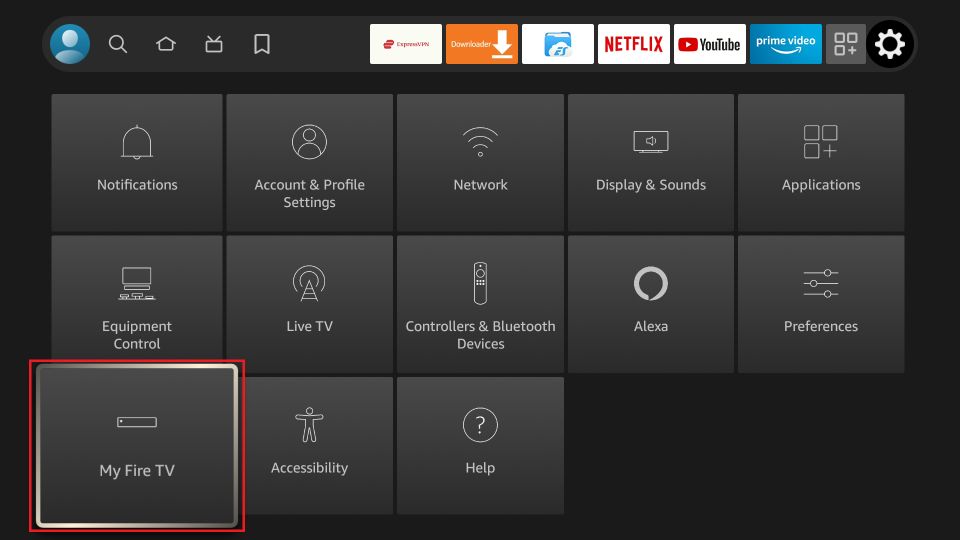 3. Click Developer Options.
Note: If you do not see Developer Options, go to Settings > My Fire TV > About.
Now, select Fire TV Stick and click it 7 times to enable Developer Options. If you're still not sure how to do it, here's a step-by-step guide to enable developer options.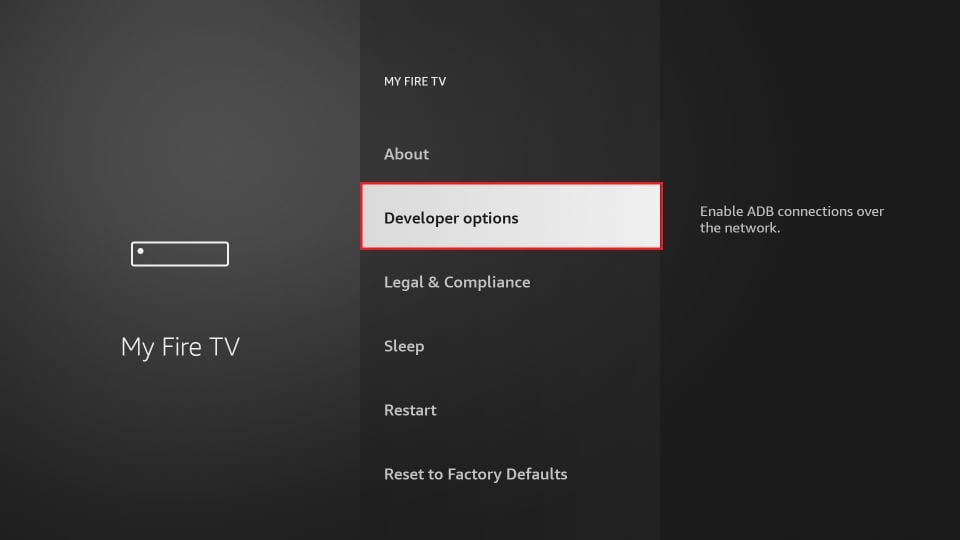 4. Click ADB debugging (optional) and turn it ON.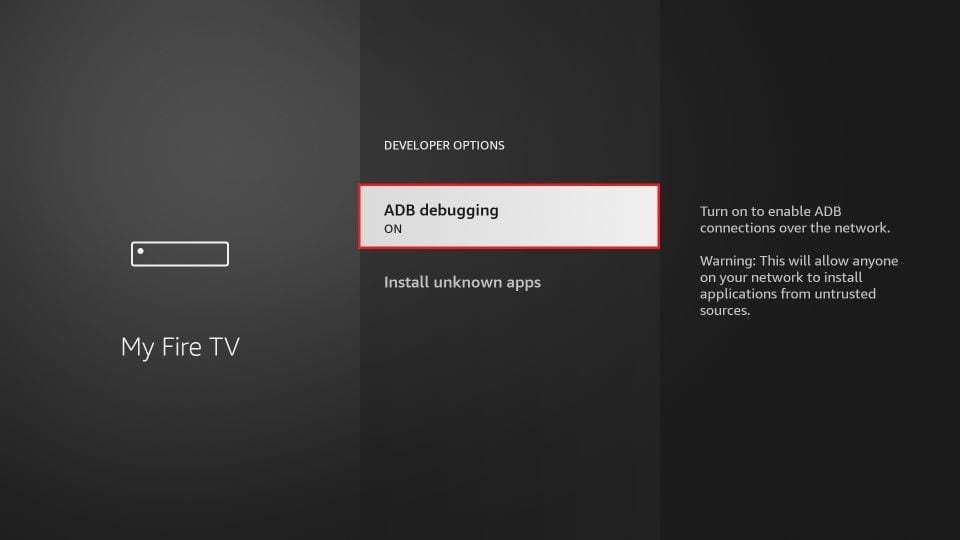 5. You will see one of these two options on this window:
Install unknown apps
Apps from unknown sources
If it's the first option, click it and go to the next step (step 6). If it is the second option, click and enable it, skip step 6, and jump to step 7.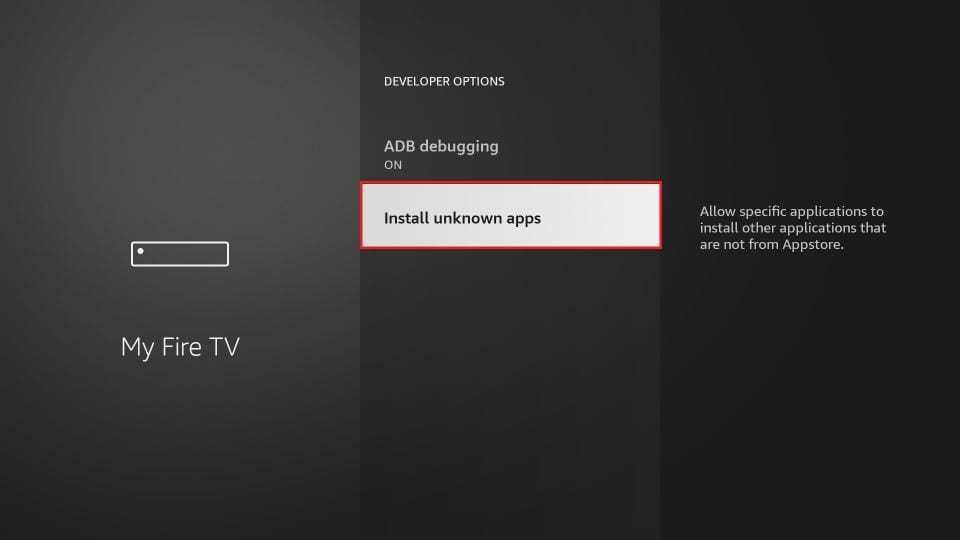 6. Turn it ON for the Downloader app.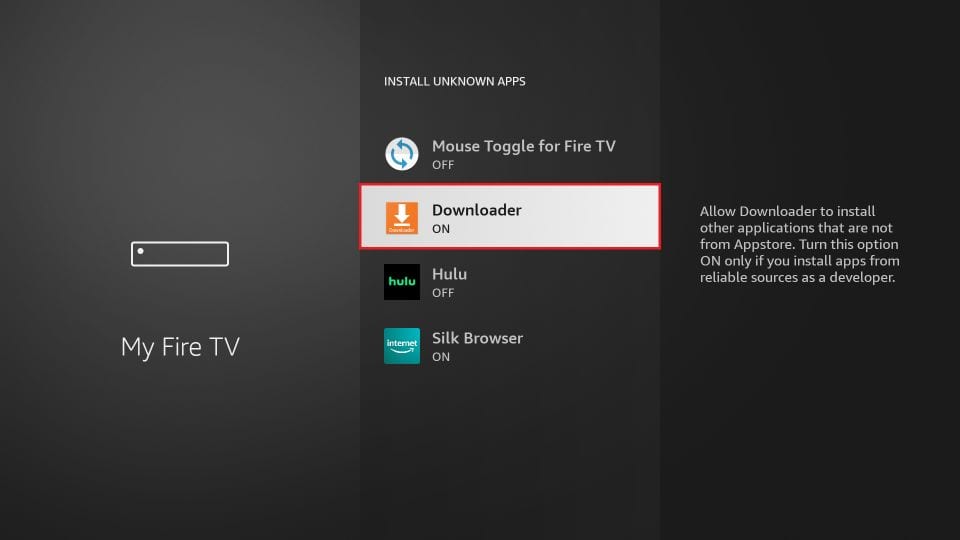 7. Now, navigate to Settings and open Preferences > Privacy Settings. Turn OFF the Device Usage Data and Collect App Usage Data.
Note: This step is optional but highly recommended if you are concerned about privacy.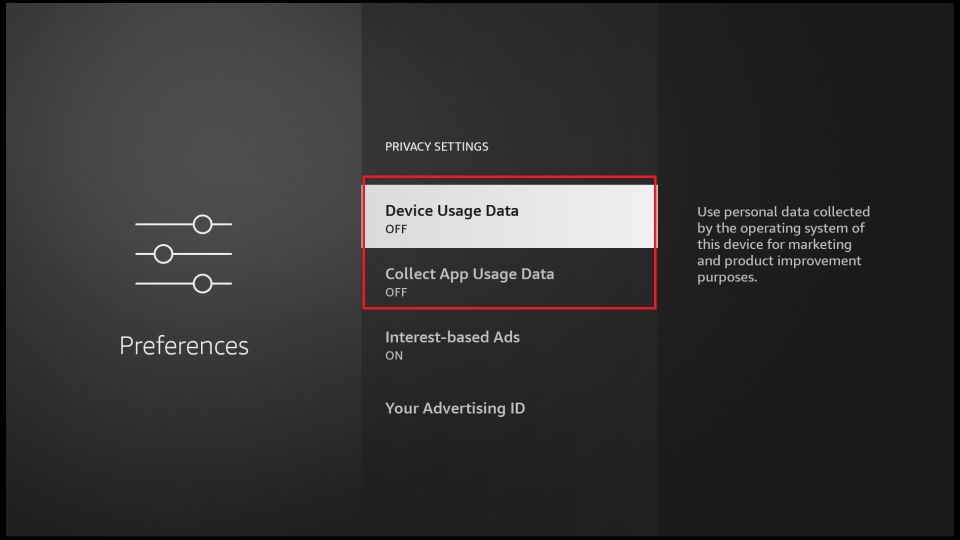 Your Amazon Fire TV Stick is now all set.
(APK at the bottom of the page)
Install the app from the link below
---
⚠️Warning⚠️
Whether you like it or not, your internet activity must first pass through your internet service provider (ISP) before it reaches any websites or apps.

They track you via your IP Address.
A VPN prevents ISP tracking by hiding your true IP address and scrambling all of your activity so it's unreadable to your ISP.
Get a huge 75% discount with the fastest VPN today with a risk-free 30 days money back guarantee
---
Software Needed
Sling Freestream Update (if you get an update warning with the above version, use this one instead)
See the process in action here