NO ADS, JUST FUN! Watch 5000+ free movies, TV shows and live channels with no ads, no registration, no subscription. required. MovieArk offers entertaining movies, TV shows and Live TV.
Looking for entertaining contents to kill some time? Here you'll find movies in all genres. From Horror to Thriller, from Action to Crime, from Sci-fi to Fantasy, from Comedy to Romance, From Cult Classic to Western, from Drama to Documentary. There are also brilliant claiss TV shows like Forensic Files, Unsolved Mysteries, Tarzan, 3rd Rock from the Sun, Hell's Kitcken, Kitchen Nightmares. We also have Claissc British TV shows like Shameless, Peep Show, Doc Marin, Black Books, Miranda, Being Human.
Features:
√ No registration! No subscription! Fewer ADs!
√ Watch 3000+ Movies online FOR FREE with the biggest Hollywood stars.
√ Watch the most entertaining titles from all genres: Horror, Thriller, Crime, Sci-fi, Fantasy, Action, Comedy, Romance…
√ Watch Calssic TV Shows and evergreen British TV Shows.
√ Add to your Watchlist and watch later.
√ One-Stop Shop — All you need to know about trending Movies and TV Shows, we have here. Including trailers, behind the scenes, reviews, clips.
(APK at the bottom of the page)
1. From the Main Menu scroll to hover over Settings.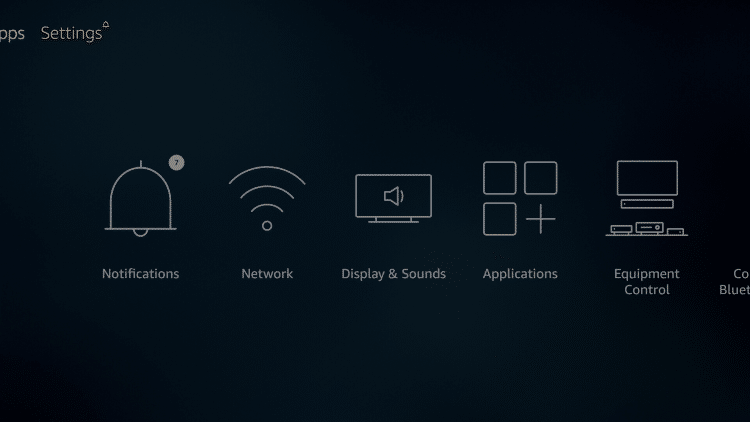 2. Click My Fire TV.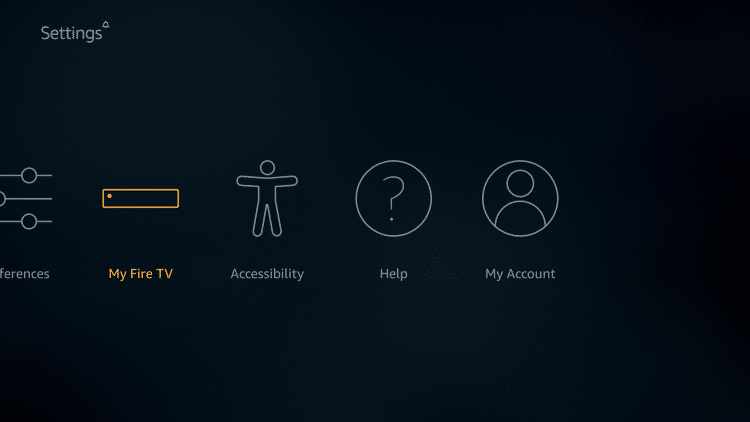 3. Choose Developer Options.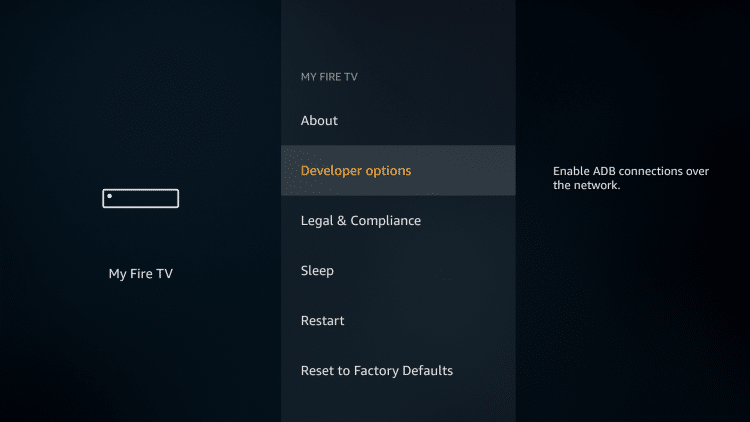 4. Click Apps from Unknown Sources.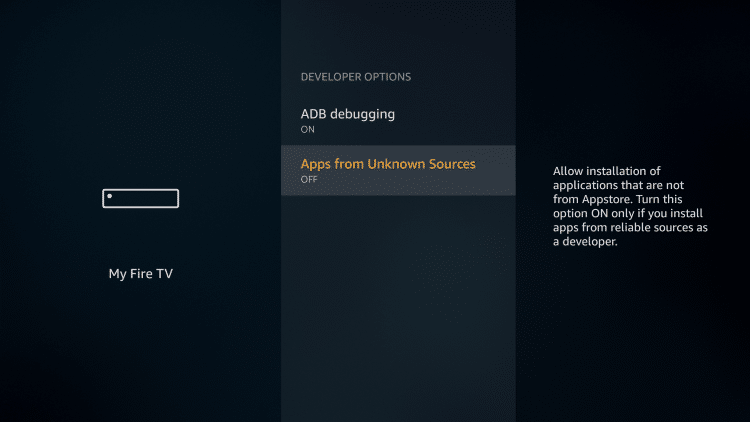 5. Choose Turn On.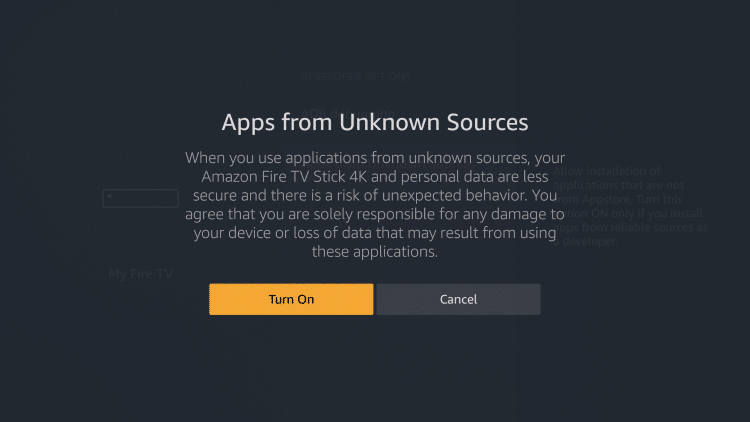 6. Go to About — Network and confirm your IP Addresss
Install the APK from the link below
Software Needed
See the process in action here