APK Installer – the best app manager for Android. The redesigned APK Installer makes it easier to manage your Android Apps.
●App Installer
Batch install .APK files from internal storage or Secondary SD card.
●APK Installer for PC Version
APK Installer for PC is Now Available that allow install .APK files from Windows XP, Vista, 7, 8, 10. learn more https://apkinstaller.com/
●App Uninstaller
Batch uninstall unwanted apps easily.
●App Backup
Batch export .APK files to SD Card.
●APK Share
Share the app with your friends easily. (APK File or Play URL)
●Security Scanner
Keep your system away from the latest threats. In-app Advertising, Analytics Add-ons Detector and APK Signature Verification.
●Create Shortcut
Create any application shortcuts you want and put them on your home screens.
●Cache Cleaner
One Tap to clean up app cache easily.
●App Info Viewer
APK Installer allows you to view Package Name , APK files location and installation date, APK file MD5, SHA-1 signature, Permission, UID, Shared UID, Minimum API Level, Target API Level, Component Info(Activity, Service, Receiver and Provider).
(APK at the bottom of the page)
Steps:
1. From the Main Menu scroll to hover over Settings.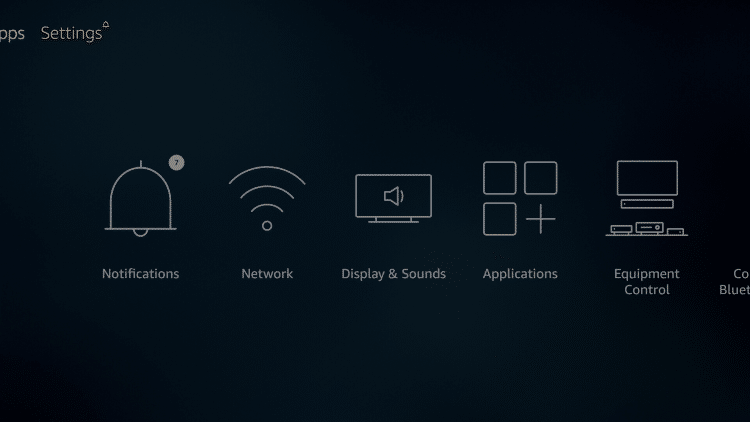 2. Click My Fire TV.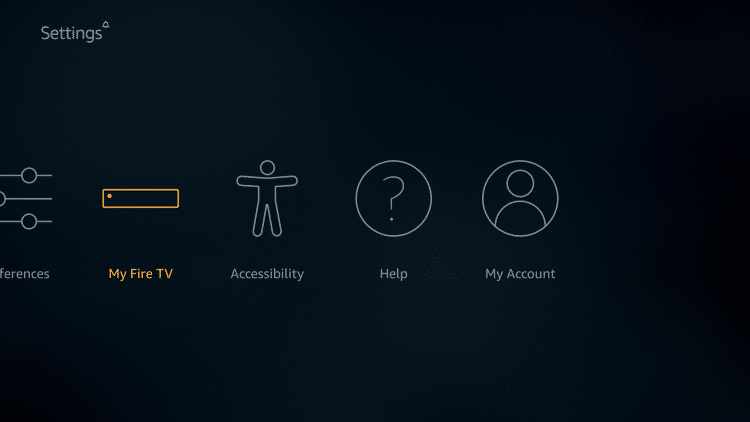 3. Choose Developer Options.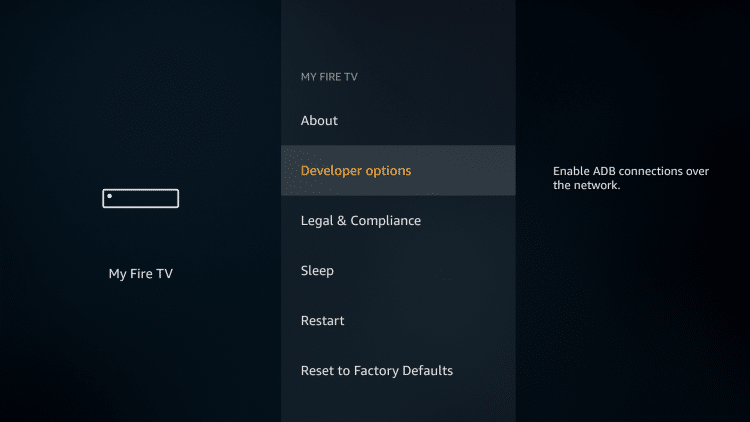 4. Click Apps from Unknown Sources.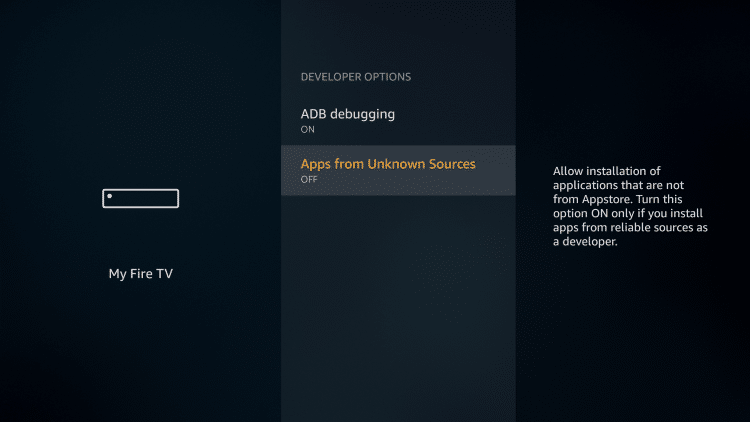 5. Choose Turn On.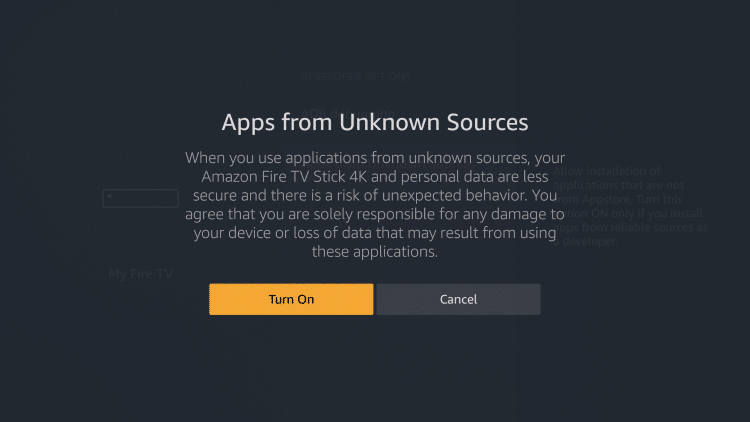 Install all of the APK's shown below
Software Needed
See the process in action here