PlexTV
Plex announced today it's further expanding into live TV with the addition of over 80 free live TV channels accessible by free users and subscribers alike. The company had already allowed consumers to capture and record live TV by way of a digital antenna and tuner connected to a Plex media server, but this required investment in additional hardware and involved a more complicated setup process.
The new Live TV service, meanwhile, will offer easier access to a broad range of free content across categories like news, sports, film, classic TV, comedy, game shows, anime, kids, entertainment, esports and more.
The channel lineup includes Reuters, Yahoo Finance, Toon Goggles, Kidoodle TV, KidsFlix,
fubo Sports Network, Cooking Panda, DrinkTV, IGN TV, AFV Family, Tastemade, Revry, FailArmy, Dove Channel, Docurama, The Pet Collective, WeatherSpy, Made in Hollywood and others. There also are channels dedicated to individual programs, like The Bob Ross Channel or Deal or No Deal, for example. Others are more thematic in nature, like Surf TV, the Law & Crime Trial Network, Game Show Central, Retro Crush, Gravitas Movies and more. A range of music video channels, also genre-based, fill out the selection.
VerTV
📺 You can watch TV channels all over the world without any restriction.
📺 Watch your favorite movies, cooking shows, the discovery channel, news, sports, and more in one tap.
📺 You don't have to log in to the live channels app. Just install it and start watching.
📺 This TV streaming app brings UK TV live, USA live TV channels free, TVs from Afghanistan, India, Albania, China, and all other countries in the world.
📺 You don't have to spend a single penny to watch global TV channels. All TV stations worldwide are entirely free of cost.
DistroTV
DistroTV™ puts a world of free tv at your fingertips. DistroTV™ is a free streaming service with over 100 free channels featuring the best free shows & free movies from the US, Canada, UK & all around the world. Watch live shows, movies, sports, news and gossip anytime & anywhere- always for free.
Watch DistroTV™ directly on the web and via Apple iOS, Android, Amazon Fire TV and Roku.
DistroTV's line-up includes a diverse roster of premium content, all in one easy to view place:
– Entertaining channels for every mood: serial sci-fi dramas on Electric Now, real-life courtroom drama on Law and Crime and California eye-candy on Kaloopy
– Over a dozen free movie channels with favorites to savor or discover for the first-time including movies curated for diverse audiences on KweliTV and the comic book crowd on ConTV
– Free News and Opinion for all points of view: Newsy, The First and OAN plus celebrity gossip from People TV, HollyWire and Young Hollywood
– Free Local and Global live sports for every fan from the ACC conference to 4 MMA channels to the World Poker Tour plus 2 esports channels, VENN and Dot Esports
– Exclusive live and international content from India, China, Korea and South-East Asia on MATV Live, Filmeraa and Bollywood TV
– World class documentaries from MagellanTV, Reelz and Sword and Shield.
– Major music channels with live concerts like Qello Concerts and music videos from LoopTV to free Karaoke!
– Much, much more!
Download DistroTV today and explore a world of free tv!
(APKs at the bottom of the page)
1. From the Main Menu scroll to hover over Settings.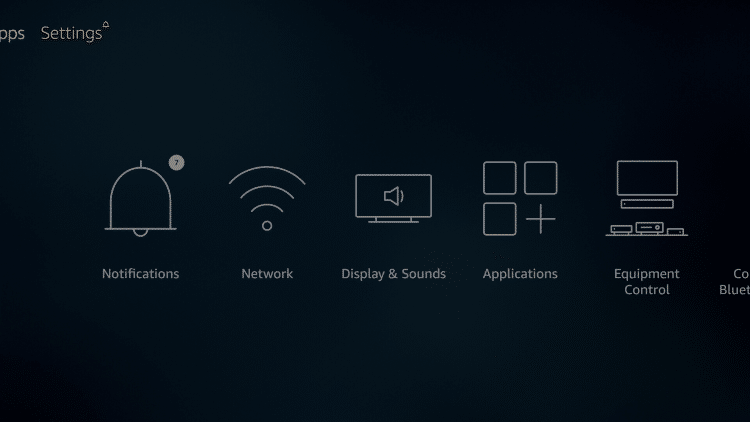 2. Click My Fire TV.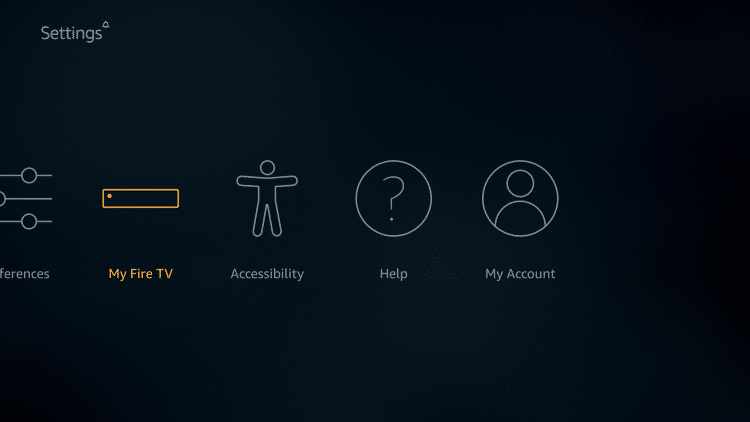 3. Choose Developer Options.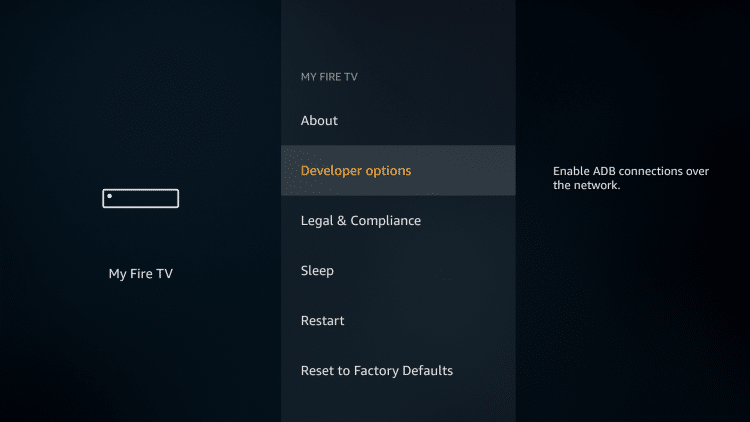 4. Click Apps from Unknown Sources.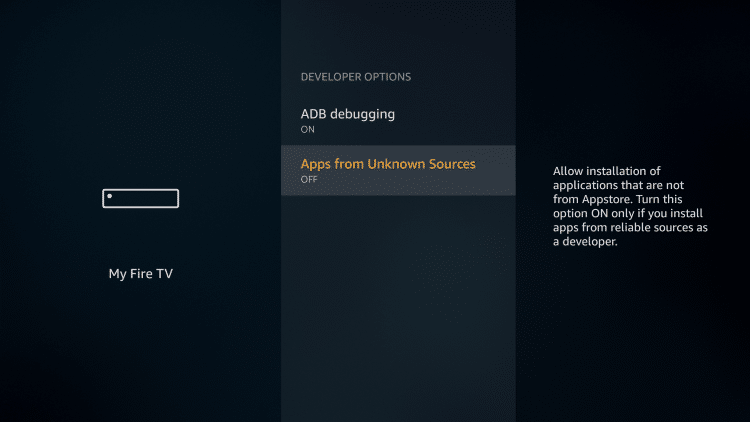 5. Choose Turn On.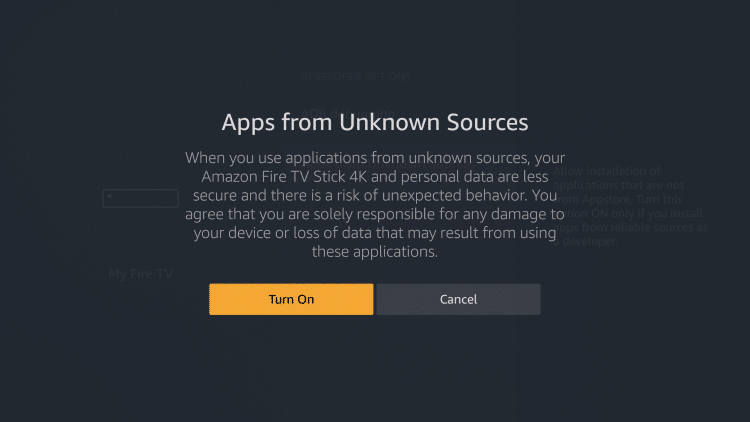 6. Go to About — Network and confirm your IP Addresss
Install the APK from the link below
Software Needed
See the process in action here